Larray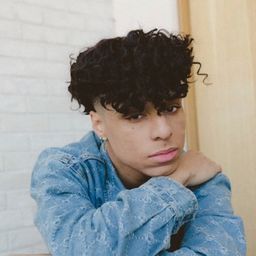 Larray is a content creator, musician, YouTube sensation, and one of the fastest-growing multi-hyphenate creatives. With his signature style and charisma, he has captured audiences worldwide and built a loyal following of fans and 40M followers on social media. Larray has truly made his mark in every industry including food, music, TV, film, and fashion, while also continuing to use his voice in support of the LGBTQ+ community.
Industry Track
YouTube Industry Keynote
Duration: 1 hour
Location: Industry Track Mainstage
Thursday, June 22
3:30 pm - 4:30 pm
Featuring: Amjad Hanif, Larray, Colin and Samir and more
Join YouTube's Vice President of Product Management, Amjad Hanif, as he discusses YouTube and the creator landscape with some of today's top breakthrough creators.
Participants
---
Community Track
Lifestyle Content: The Art & the Impact
Duration: 1 hour
Location: Amplify Stage
Thursday, June 22
10:00 am - 11:00 am
Featuring: Lexi Hensler, Kiera, Infinite and more
There's something exhilarating about getting a glimpse into the lives of our idols. From inspirational to educational to relatable, lifestyle content offers the opportunity for creators to connect with their fans across a broad spectrum of interests and themes. Sit down with these panelists for a look at the pros and cons of sharing your life online and how this personal approach creates engaged communities.
Participants
---