Ben Azelart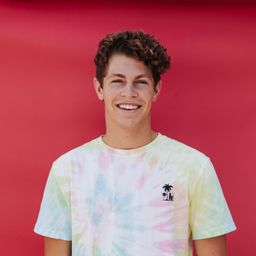 Ben Azelart is a 20-year-old content creator with 33 million followers across social media. This Hawaiian native loves travel, skateboarding, and performing crazy stunts online. Ben's main YouTube channel generates over 200 million monthly views.
Industry Track
Revenue Diversification & Innovative Monetization Solutions
Duration: 45 minutes
Location: Ballroom D
Thursday, June 22
2:00 pm - 2:45 pm
Featuring: Monica Khan, Ben Azelart, Ivana Kirkbride and more
The confluence of economic uncertainty, evolving platform policies, and new technology have led many creators to look more closely at where and how they generate income. While traditional revenue streams from brand deals and sponsorships are still popular, creators are increasingly turning to new and innovative ways to monetize their content and build sustainable careers. In this session, we will explore the concept of revenue diversification and the various ways creators can generate income beyond traditional sources — from subscriptions to products, services, eCurrency and more.
Participants
---
Community Track
AMP World Takeover
Duration: 1 hour
Location: Arena
Friday, June 23
4:00 pm - 5:00 pm
Featuring: Brent Rivera, Lexi Rivera, Ben Azelart and more
Join your favorite squad all in one place! Anything can happen during this creator's choice session, so come prepared for fun.
Participants
---