Jordan Matter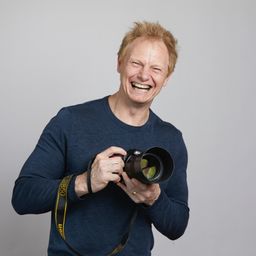 Jordan Matter has over 25 million followers on social media and his YouTube videos have been viewed over 4 billion times. He started his career as a photographer with three best-selling books and became known on YouTube four years ago for the viral 10 Minute Photo Challenge series featuring some of the internet's top creators like Charli D'Amelio and Addison Rae. In 2021 he made an abrupt pivot into the world of family vlogging, telling stories about his relationship with his son Hudson and daughter Salish. Salish, a passionate gymnast and hilarious mix of sassy and shy, is featured weekly in Jordan's videos. Her story seems to be resonating with a large audience. In 2022, Jordan's channel averaged over 15M views per video.
Creator Track
Creator to Creator - Cooking with Lynja and Jordan Matter
Duration: 1 hour
Location: Room 207
Saturday, June 24
1:00 pm - 2:00 pm
Featuring: Cooking with Lynja, Jordan Matter
---
Community Track
All in the Family
Duration: 1 hour
Location: Creative Lab Stage
Thursday, June 22
11:30 am - 12:30 pm
Featuring: Peet Montzingo, Hudson Matter, Jordan Matter and more
Find out what it's like making content with loved ones during this family-focused session. What are the pros and cons of having your kin as your coworkers? How does this dynamic shape these creators' content? Learn the answers to these questions and more!
Participants
---
Community Track
Family vs Family
Duration: 30 minutes
Location: Festival Stage
Saturday, June 24
11:30 am - 12:00 pm
Featuring: Merrell Twins, Hudson Matter, Salish Matter
Does family really know best? How much do you know about your favorite creator siblings? Find out during this exciting game where relatives will face off, answering questions about each other. Three pairs will enter, one will win!
Participants
---