Karl Jacobs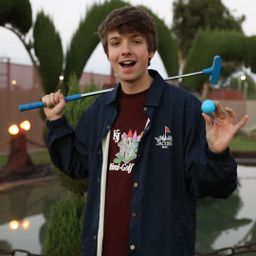 Co-star on the massively popular MrBeast YouTube channel, Karl is also one of the most popular streamers on Twitch who's built a massively engaged fanbase across every platform.
Community Track
Live Podcast: BANTER
Duration: 1 hour
Location: Arena
Friday, June 23
1:00 pm - 2:00 pm
Featuring: Karl Jacobs, GeorgeNotFound, Sapnap
Gen Z's favorite podcasters are taking the VidCon stage for a LIVE podcast recording session. Join hosts and super-popular streamers Karl Jacobs, Sapnap, and GeorgeNotFound as they bring their #1 rated show to the VidCon audience and see what surprises they have in store!
Participants
---