Peet Montzingo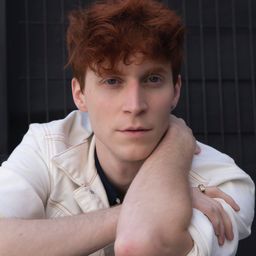 With a curious and kind heart, it was only natural that the world would start to fall in love with Peet Montzingo. Through his fascination with the local mysteries of his neighborhood to his deep bond with his mother and family, Peet skyrocketed to internet fame, boasting nearly 16M followers across his socials. Peet is often raising awareness and understanding towards dwarfism, shining a light and his love for his mother and siblings, all of whom are little people. Peet's presence is light-hearted and charming, and his followers find themselves deeply engaged and supportive of his endeavors, including the launch of his first children's book, Little Imperfections. His sharp editing skills and family-friendly approach prove just how far good intentions go.
Community Track
All in the Family
Duration: 1 hour
Location: Creative Lab Stage
Thursday, June 22
11:30 am - 12:30 pm
Featuring: Peet Montzingo, Hudson Matter, Jordan Matter and more
Find out what it's like making content with loved ones during this family-focused session. What are the pros and cons of having your kin as your coworkers? How does this dynamic shape these creators' content? Learn the answers to these questions and more!
Participants
---
Community Track
Thrills & Chills
Duration: 1 hour
Location: Spotlight Stage
Thursday, June 22
2:30 pm - 3:30 pm
Featuring: Lauren Ashley Beck, CelinaSpookyBoo, Peet Montzingo and more
If you love hearing about things that go bump in the night, you're not alone! Join these experts in morbid curiosity to discuss spooky, supernatural, and true crime content. Take a deep dive into what inspires these masters of macabre to cover specific stories, and how they keep their fans hooked on the genre.
Participants
---