sidneyraz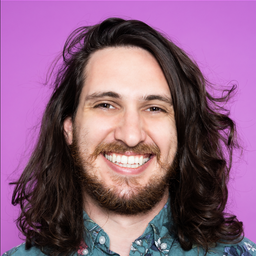 With 10 years of experience as a professional in new media and a proud member of the creator community for 15 years, @sidneyraz is a Los Angeles-based Instagram and TikTok content creator, famous for sharing about "things he didn't know before he was in his 30s". With over 4.5M followers across platforms, Sidney is social media's most preeminent and recognizable learner. He helps his audience navigate life's challenges (both important and innocuous) through experimentation and discovery.
Community Track
Get Smart
Duration: 1 hour
Location: Spotlight Stage
Friday, June 23
4:00 pm - 5:00 pm
Featuring: sidneyraz, Renegade Science Teacher, The Truth Doctor and more
At the intersection of entertainment and education, these creators aim to teach you something new with almost every upload! Join these brilliant minds as they break down the process of delivering lessons that make us a little smarter every day.
Participants
---
Creator Track
Creator to Creator: Sidney Raskin & Hayden Hiller-Smith
Duration: 1 hour
Location: Room 213
Saturday, June 24
11:30 am - 12:30 pm
Featuring: sidneyraz, Hayden Hillier-Smith
These iconic duos are doing it all — from expanding their brands and businesses to consistently uploading entertaining and engaging content. Tune in as they discuss their paths to success, share their strategies, and reveal how they maintain their position at the top of the creator economy.
Participants
---
Community Track
Narrowing Down Your Niche
Duration: 1 hour
Location: The On Air Stage
Saturday, June 24
5:30 pm - 6:30 pm
Featuring: Anthony Rivera, sidneyraz, Sofie Dossi
When it comes to finding your content niche, what makes you different is what makes you powerful! Join this panel of creators to find out how they turned their unique talents and interests into an engaged online following.
Participants
---