Hope Schwing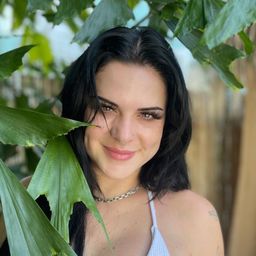 Long-time content creator Hope Schwing first experienced virality back in 2016, showcasing her hula-hooping skills on Musical.ly. Within the next two years to follow, she began integrating her own unique and relatable style of unapologetic internet comedy. Her following grew rapidly, receiving attention from the likes of Dr. OZ, The New York Times, MTV's Ridiculousness, CNN, The Wall Street Journal, and more. In 2023, she sits with a following of 9.9M+ on TikTok, 350K+ on Instagram, and 130K+ on YouTube. Hope Schwing plans to expand further into comedy this year.
Community Track
Long Live Laughter
Duration: 1 hour
Location: The On Air Stage
Saturday, June 24
1:00 pm - 2:00 pm
Featuring: Markell Washington, CalebCity, Dtay Known and more
Join this panel of comedic geniuses as they discuss how they incorporate their sense of humor into their content, breaking up the mundanity of every-day life with razor-sharp wit and relatable anecdotes. Learn how these ultra-funny creators keep their communities entertained with their unique blend of charisma, knack for storytelling, and captivating on-camera presence.
Participants
---