Alicia Mccarvell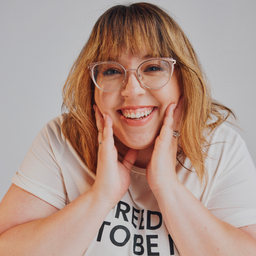 Halifax, NS: Alicia uses humor to tackle conversations around body image, worth, and self-love. Sharing everything from workout routines and dance videos to updates on her relationship with her husband, Alicia hopes to relate, inspire laughter, and break down barriers.
Community Track
Press Pause - Escaping the Infinite Scroll
Duration: 1 hour
Location: Amplify Stage
Saturday, June 24
10:00 am - 11:00 am
Featuring: Alicia Mccarvell, The Truth Doctor, Manu Gavassi
How do these creators take their minds offline when their work revolves around the internet? What do they do to stop scrolling? Listen in as these creators talk about how they unplug to find work-life balance.
Participants
---
Community Track
Night of Impact
Duration: 1 hour 30 minutes
Location: Arena
Thursday, June 22
6:30 pm - 8:00 pm
Featuring: PENG PENG, Alicia Mccarvell, Angry Reactions and more
What we create and how we create matters, impacting everything around us in visible and invisible ways. Performances will showcase the ways creators are mindful participants in the cultural ecosystem. Come together for a collective group hug with your favorite creators to celebrate community, invention, and love for ourselves, our communities, and planet Earth.
Participants
---
Community Track
I Did THAT!
Duration: 1 hour
Location: Amplify Stage
Friday, June 23
1:00 pm - 2:00 pm
Featuring: PENG PENG, Zach and Pat Valentine (Valentine Brothers), Alicia Mccarvell and more
These creators have accomplished so much, but that doesn't mean that they didn't encounter some haters along the way. This inspiring group of creators will be discussing how they turned moments where people tried to bring them down, into opportunities that led to new heights
Participants
---
Community Track
Every Body is Beautiful
Duration: 1 hour
Location: Amplify Stage
Thursday, June 22
2:30 pm - 3:30 pm
Featuring: Sierra Schultzzie, naomiheartsxo, Nikki Garza and more
The body confidence movement is gaining more and more traction every day with many creators embracing what makes them unique and encouraging their fans to do the same. Listen in on this discussion on the importance of this shift and the impact of viewers seeing themselves in the people they see on screen. Plus, panelists will touch on ways that the media and marketing campaigns have gotten it right and when they have missed the mark.
Participants
---