MdMotivator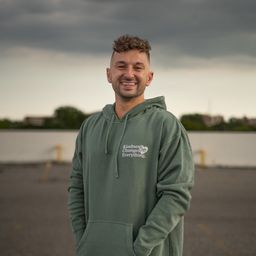 In the midst of COVID-19, Zachery Dereniowski found himself at a personal breaking point. With the hope of giving people the confidence that they are not alone in their struggles, he started sharing mental health content. In a year and a half, Zachery's following has grown from 3 million to over 19 million as he rallies them around his goal of promoting unconditional love and kindness. Social media has provided him a platform to bring a global community together during a time when people are yearning for a way to connect.
Community Track
Do Good, Feel Good
Duration: 1 hour
Location: Amplify Stage
Friday, June 23
4:00 pm - 5:00 pm
Featuring: Beauty2thestreetz, MdMotivator, juixxe and more
In this panel, creators will discuss how they're using their platforms to make a positive impact on their communities. Tune in to hear about the ways in which content creators influence their audience to promote change, the ethical challenges they face, and tips for identifying content that reflects sincere beliefs versus content that prioritizes clicks.
Participants
---