Manu Gavassi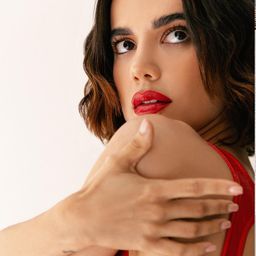 Manu Gavassi is a singer and songwriter. Her songs are almost always autobiographical and her life is an inseparable part of her art. In addition to producing and acting on TV and cinema, Manu has a strong link with fashion associating with international brands and nationals like Redken, Paco Rabanne, Tommy Hilfiger, C&A, Havaianas, Guaraná, Tanqueray, Samsung among others.
Community Track
Press Pause - Escaping the Infinite Scroll
Duration: 1 hour
Location: Amplify Stage
Saturday, June 24
10:00 am - 11:00 am
Featuring: Alicia Mccarvell, The Truth Doctor, Manu Gavassi
How do these creators take their minds offline when their work revolves around the internet? What do they do to stop scrolling? Listen in as these creators talk about how they unplug to find work-life balance.
Participants
---
Community Track
Festival Dance Party: Global Bangers
Duration: 2 hours 30 minutes
Location: Festival Stage
Saturday, June 24
7:00 pm - 9:30 pm
Featuring: Angry Reactions, AtomicMari, Manu Gavassi and more
Destination dance party: toss it back with Latin, K-Pop, and Afro-Caribbean beats. Flash your personality with bold and colorful looks that align with your fandom. Featuring special performances by Charlie Curtis-Beard and Oneya Johnson.
Participants
---