Brandon Rogers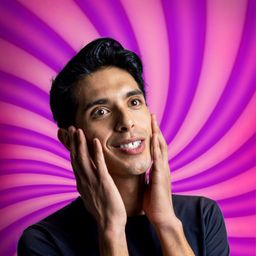 Brandon Rogers is a creator, comedian, and personality with a fan base of over 7 Million, and he is best known for the cavalcade of characters he portrays on his YouTube channel. Brandon was named an inaugural New Face: Creator 2017 at the prestigious Just For Laughs Festival in Montreal and the following year took home a Streamy Award for Best Comedy Channel. Brandon has also won Streamy Awards for two of his popular scripted series; Blame The Hero and Normal British Series. Brandon is widely known for his work as a writer and voice actor for the popular animated series HELLUVA BOSS which has amassed a rabid and loyal following with each episode averaging over 25 Million views. Catch Brandon and his characters on tour in a city near you this year!
Community Track
LOL Legends
Duration: 1 hour
Location: Creative Lab Stage
Thursday, June 22
1:00 pm - 2:00 pm
Featuring: Mr. Hamilton, Brandon Rogers, Eddy Burback and more
Is laughter really the best medicine? These creators think so! Join these comedy legends to learn where they come up with the ideas that keep you laughing.
Participants
---