Sofie Dossi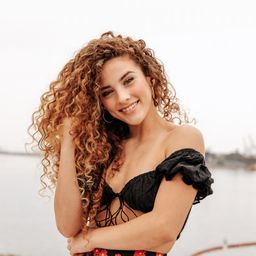 Sofie Dossi is a globally renowned social media sensation and stunning live performing artist. She gained fame as a finalist and Golden Buzzer recipient on NBC's America's Got Talent. Since then, Sofie's total reach has expanded to over 24 million followers across multiple social media platforms. Her wildly successful YouTube channel has amassed over 7 million subscribers and billions of views. In addition, her TikTok following has grown to over 11 million. Sofie has collaborated with major content creators such as MrBeast, Miranda Sings, Logan Paul, Zach King, Lilly Singh, and Shawn Johnson. Her breathtaking performances and contortion have been showcased on Nightline, The Ellen Show, ESPN, Fox Sports, People Magazine, Allure, and more.
Creator Track
Creators: Turning Your Audience into an Empire
Duration: 45 minutes
Location: Room 211AB
Thursday, June 22
12:00 pm - 12:45 pm
Featuring: Megan Frantz, Andrea Casanova, Sofie Dossi and more
Sponsored. As a creator, how do you make money while you sleep (if you sleep)? In this session, learn how to shift from working with brands to becoming a brand. Three creators discuss the creator lifecycle and share their recommendations to help build your business — ranging from knowing the right time to hire a scalable team, the best way to generate a product line, and how to launch a cross-platform media empire.
Participants
---
Community Track
Night of Impact
Duration: 1 hour 30 minutes
Location: Arena
Thursday, June 22
6:30 pm - 8:00 pm
Featuring: PENG PENG, Alicia Mccarvell, Zach and Pat Valentine (Valentine Brothers) and more
What we create and how we create matters, impacting everything around us in visible and invisible ways. Performances will showcase the ways creators are mindful participants in the cultural ecosystem. Come together for a collective group hug with your favorite creators to celebrate community, invention, and love for ourselves, our communities, and planet Earth.
Participants
---
Community Track
Rebecca Zamolo, Matt Slays, and Sofie Dossi FC Hour
Duration: 1 hour
Location: Spotlight Stage
Friday, June 23
1:00 pm - 2:00 pm
Featuring: Rebecca Zamolo, Matt Slays, Sofie Dossi
See this exciting, star-powered trio live! Anything can happen during this creator's choice session, so come prepared for fun.
Participants
---