Louie's Life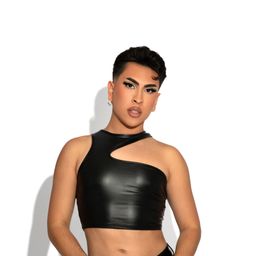 Louie Castro has been an unstoppable force since he launched "Louie's Life" on YouTube in 2014. From his quick beauty tutorials on Instagram, sharing his personal anecdotes on YouTube, to creating hilarious short features on TikTok, his content covers topics that are relatable to the fast-growing English and Spanish or Spanglish-speaking online communities, dubbing himself "The Baddest Perra." Castro's diverse comedic content has propelled him as an internet sensation along with his very memorable slogans that keep his fans entertained for more than a moment!
Community Track
Q & Slay
Duration: 1 hour
Location: Creative Lab Stage
Friday, June 23
10:00 am - 11:00 am
Featuring: Kendahl Landreth, Nikki Garza, Sarah Schauer and more
Join these colorful creators for a fun hour of questions and conversation! Learn more about their lives on and off camera, and listen to them reminisce about all the joy that being out and queer has brought them.
Participants
---
Community Track
Millennial Lotería
Duration: 30 minutes
Location: Festival Stage
Friday, June 23
12:30 pm - 1:00 pm
Featuring: Jesus Nalgas, Neekolul, Claudipia and more
Join these creators for the ultimate showdown! They'll battle it out during this new twist on a classic party game. Come see who is crowned champion!
Participants
---