SeanDoesMagic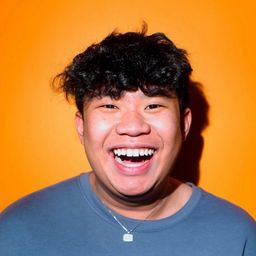 SeanDoesMagic is a magician and content creator who makes wholesome magic content for both YouTube and TikTok. Within the last four years, he's grown his fanbase to over 21 million TikTok followers and 5 million subscribers on YouTube.
Community Track
Enchantment vs Experiment
Duration: 30 minutes
Location: Festival Stage
Friday, June 23
11:30 am - 12:00 pm
Featuring: Evan and Katelyn, SeanDoesMagic, Renegade Science Teacher
Who can create the greatest illusions — a dazzling magician or a brilliant mad scientist? You decide! Watch these creators conjure up the unimaginable as they battle it out for your vote.
Participants
---
Community Track
Night of Awesome
Duration: 2 hours
Location: Arena
Saturday, June 24
5:30 pm - 7:30 pm
Featuring: Lauren Ashley Beck, Michelle Khare, Lewberger and more
The night of all the things you love about VidCon. Witness the weird, the wonderful, and the just plain outrageous in this night full of laughs, music, and big reveals with your favorite creators. Join us at the VidCon Arena Stage Saturday evening for a grand finale of VidCon 2023 you won't want to miss!
Participants
---