Imani Barbarin (Crutches And Spice)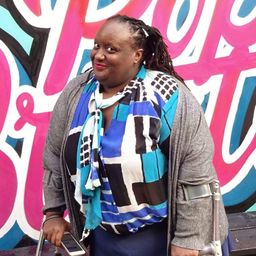 Imani Barbarin is a disability advocate using social media to tell the realities of life on crutches.
Community Track
Awareness, Inclusivity, & Accessibility
Duration: 1 hour
Location: Amplify Stage
Thursday, June 22
1:00 pm - 2:00 pm
Featuring: Zach and Pat Valentine (Valentine Brothers), Imani Barbarin (Crutches And Spice), Chrissy Marshall and more
One of the many benefits of social media is the ability to promote awareness and spark conversation like never before. These creators are using their platforms to shed light on disabilities and promote positive representation. In this session, they're here to speak about how their disability affects their approach to content creation and how being vocal about their experience has driven their success.
Participants
---
Community Track
Skin Just Like Pearls
Duration: 1 hour
Location: Spotlight Stage
Saturday, June 24
4:00 pm - 5:00 pm
Featuring: Lauren Ashley Beck, Beauty2thestreetz, Tatyana Joseph and more
Just like Beyoncé, we wouldn't trade these amazing creators for anybody else. In this inspirational hour, these creators will discuss what it's like being a Black woman online, the message each creator is hoping to send to their audience, and what it means to be role models to young Black youth everywhere.
Participants
---