King Science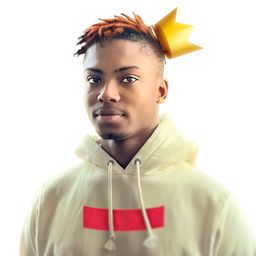 Science Akbar (aka: King Science), is the one of the top animators on TikTok, and one of the most-followed creators on the app with over 12 million fans. His signature style pops with color and quality, featuring a cartoon version of himself participating in stories, jokes, and trends. Recently named to TikTok's 2021 Discover List, he has been featured in Hollywood Reporter, TubeFilter, and The Verge, and has collaborated with global brands like HP, Adobe, and the NBA. Currently, he is focused on telling longer stories and producing bigger projects for his worldwide community which is growing by hundreds of thousands of new fans per month.
Community Track
Let's Get Animated!
Duration: 1 hour
Location: Discover Stage Presented by Wondershare
Friday, June 23
1:00 pm - 2:00 pm
Featuring: Rebecca Parham (Let Me Explain Studios), King Science, Haminations and more
Drop by to get a glimpse into the lives of your favorite animators! They'll discuss their favorite tools and techniques, how they bring concepts to life, how they write captivating and entertaining stories, and more during this fun and informative panel.
Participants
---
Community Track
Creation Innovation
Duration: 1 hour
Location: The On Air Stage
Saturday, June 24
10:00 am - 11:00 am
Featuring: Julian Bass, King Science, VeeDotMe and more
With more tools than ever before to elevate and enhance content, creators have the power of the future at their fingertips. From AI, to robot cameras, and beyond — these creators will discuss all the new tech that takes their videos to the next level!
Participants
---
Community Track
Gamers vs Animators
Duration: 1 hour
Location: Trending Stage presented by Ruby Gillman, Teenage Kraken
Saturday, June 24
4:00 pm - 5:00 pm
Featuring: BoomerNA, King Science, Tubbo and more
Whether they're quick-with-their-keyboard gamers or smooth-with-a-storyboard animators, it's all hands on deck when these creators face off in a showdown of the skills. The name of the game? Not even they know! Strap in for a surprise and get ready for the head-to-head you didn't know you needed in your life.
Participants
---