spencewuah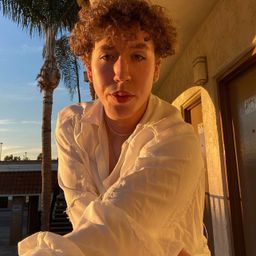 Spencer, better known online as spencewuah, has been a content creator for four years. Spencer first began filming in 2019 and gained their TikTok following from their viral Daily Scream videos. Since then, they have amassed over 11 million followers across all social media platforms. Currently based in LA, Spencer loves creating comedic content, from their Podcast "I'm Literally Screaming" to posting skits/transition videos.
Community Track
Creating Communities
Duration: 1 hour
Location: Discover Stage Presented by Wondershare
Thursday, June 22
10:00 am - 11:00 am
Featuring: Eret, David Suh, spencewuah and more
The internet has given us more than just a place to consume content. Now more than ever, we can connect with others who share our interests, passions, and views. These dynamic creators will have an uplifting discussion about how they've used the things that make them unique to create communities that provide welcoming, safe spaces for their fans.
Participants
---
Community Track
VidCon After Dark: Comedy After Dark
Duration: 2 hours
Location: Spotlight Stage
Thursday, June 22
7:00 pm - 9:00 pm
Featuring: Lewberger, Sarah Schauer, spencewuah and more
Musical comedy, stand-up comedy, and commentary comedy! Come see your favorite creators in way you've never seen them at VidCon before. Hosted by TikTok sensation and comedian Hassan Khadair.

This show is recommended for an 18+ audience.
Participants
---
Community Track
We're Here, We're Queer, We're Shaping the Digital Sphere
Duration: 1 hour
Location: Amplify Stage
Saturday, June 24
1:00 pm - 2:00 pm
Featuring: naomiheartsxo, spencewuah, Gabe Adams-Wheatley and more
We're celebrating top LGBTQ+ voices in the digital space during this informative and impactful panel. These creators will talk about the importance of queer representation in digital media and the challenges they've overcome on their journey to becoming a positive force in their communities.
Participants
---