Haminations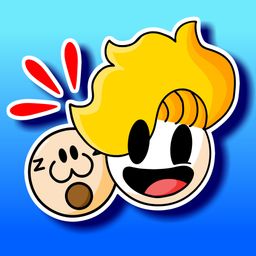 Bryson has found a unique way to tell surprisingly true stories through a fun animation style. His wry humor and skewed take on real life situations has grown his channel to over 4MM Subscribers, and over 750M total views.
Community Track
Who's That Pokémon?!
Duration: 30 minutes
Location: Festival Stage
Friday, June 23
10:30 am - 11:00 am
Featuring: cuptoast, The Odd 1s Out, Haminations and more
Tune in for the ultimate animator showdown! Watch your favorite artists duke it out as they try to guess and draw Pokémon from memory!
Participants
---
Community Track
Let's Get Animated!
Duration: 1 hour
Location: Discover Stage Presented by Wondershare
Friday, June 23
1:00 pm - 2:00 pm
Featuring: Rebecca Parham (Let Me Explain Studios), King Science, Haminations and more
Drop by to get a glimpse into the lives of your favorite animators! They'll discuss their favorite tools and techniques, how they bring concepts to life, how they write captivating and entertaining stories, and more during this fun and informative panel.
Participants
---