Jesus Nalgas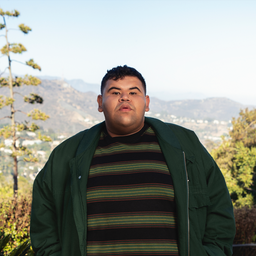 Hailing from South Los Angeles, Jesus "Nalgas" has built a cult-like fanbase online who are all obsessed with his hilarious POV skits, relatable storytelling, and intimate moments of community on his livestreams. He's passionate about being in front of the camera, but more than anything, he loves creating content that makes people laugh and feel confident, reminding them to never give up and follow their dreams.
Community Track
Millennial Lotería
Duration: 30 minutes
Location: Festival Stage
Friday, June 23
12:30 pm - 1:00 pm
Featuring: Jesus Nalgas, Neekolul, Claudipia and more
Join these creators for the ultimate showdown! They'll battle it out during this new twist on a classic party game. Come see who is crowned champion!
Participants
---
Community Track
My Culture, My Comedy
Duration: 1 hour
Location: Creative Lab Stage
Saturday, June 24
2:30 pm - 3:30 pm
Featuring: Jeenie Weenie, Sheena Melwani, Jesus Nalgas and more
These comedic creators have built their loyal following by incorporating their culture into their art. Listen in as they unpack how being relatable, authentic, and embracing what makes them unique has helped shape their successful careers.
Participants
---
Community Track
Night of Awesome
Duration: 2 hours
Location: Arena
Saturday, June 24
5:30 pm - 7:30 pm
Featuring: Lauren Ashley Beck, Michelle Khare, Lewberger and more
The night of all the things you love about VidCon. Witness the weird, the wonderful, and the just plain outrageous in this night full of laughs, music, and big reveals with your favorite creators. Join us at the VidCon Arena Stage Saturday evening for a grand finale of VidCon 2023 you won't want to miss!
Participants
---