Gabe Adams-Wheatley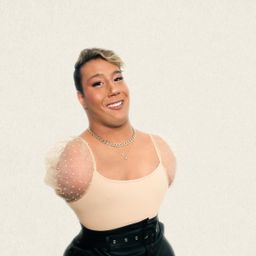 Gabeadams is a non-binary makeup artist/dancer/fashionista/motivational speaker who may have no limbs but is embracing life to the max!
Community Track
Awareness, Inclusivity, & Accessibility
Duration: 1 hour
Location: Amplify Stage
Thursday, June 22
1:00 pm - 2:00 pm
Featuring: Zach and Pat Valentine (Valentine Brothers), Imani Barbarin (Crutches And Spice), Chrissy Marshall and more
One of the many benefits of social media is the ability to promote awareness and spark conversation like never before. These creators are using their platforms to shed light on disabilities and promote positive representation. In this session, they're here to speak about how their disability affects their approach to content creation and how being vocal about their experience has driven their success.
Participants
---
Community Track
We're Here, We're Queer, We're Shaping the Digital Sphere
Duration: 1 hour
Location: Amplify Stage
Saturday, June 24
1:00 pm - 2:00 pm
Featuring: naomiheartsxo, spencewuah, Gabe Adams-Wheatley and more
We're celebrating top LGBTQ+ voices in the digital space during this informative and impactful panel. These creators will talk about the importance of queer representation in digital media and the challenges they've overcome on their journey to becoming a positive force in their communities.
Participants
---