Skully God (@skullygodd)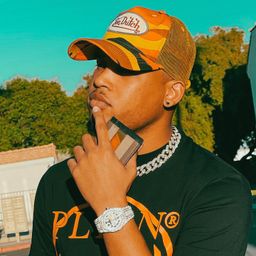 Skully God is a 30-year-old, multi-talented entertainer from Inglewood, CA. At a young age, he gravitated towards creative outlets such as fashion, dancing, and music. Starting under the moniker "Skully Boy", he achieved massive viral success at just age 16 with the "Infamous Jerks" on YouTube from 2008 – 2010. This sparked his interest in a solo career, leading to him switching his moniker to B. Skully. Soon after, B. Skully found massive success releasing songs such as Slappa Dappa (5M+ views) and Smooky Dookie (10M+ views) on his YouTube channel. After a brief run as a professional rapper, Skully God's old YT channel (400K+ subscribers) was hacked, causing him to lose the account entirely. This inspired him to transition into his passion of acting. Nowadays, he is a successful social media content creator with some exciting upcoming acting roles under his belt.
Community Track
The Come Up
Duration: 1 hour
Location: Amplify Stage
Thursday, June 22
5:30 pm - 6:30 pm
Featuring: Skully God (@skullygodd), KING VADER, Victoria Browne and more
A creator's rise to fame can seem like an overnight success story; one day they are virtually unknown, the next the algorithm is working hard to make sure you won't forget their name. These creators are here to highlight all the hard work that comes before the followers and how they stayed inspired to keep creating when they still had a small audience.
Participants
---
Community Track
Night of Impact
Duration: 1 hour 30 minutes
Location: Arena
Thursday, June 22
6:30 pm - 8:00 pm
Featuring: PENG PENG, Alicia Mccarvell, Zach and Pat Valentine (Valentine Brothers) and more
What we create and how we create matters, impacting everything around us in visible and invisible ways. Performances will showcase the ways creators are mindful participants in the cultural ecosystem. Come together for a collective group hug with your favorite creators to celebrate community, invention, and love for ourselves, our communities, and planet Earth.
Participants
---