Markell Washington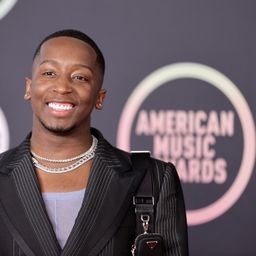 Markell Washington is a vibrant internet sensation who took TikTok by storm. Known for his genuine personality and ability to THROW IT BACK, Markell has captivated the hearts of people all over the world.
Creator Track
Why Creators Are Obsessed with Snapchat
Duration: 1 hour
Location: Room 202
Thursday, June 22
11:30 am - 12:30 pm
Featuring: Francis Roberts, Kellie Sweet, Markell Washington and more
From highly-visible public stories, to extensive analytics, to exciting monetization tools, Snapchat has become a go-to platform for many creators. Hear why they think Snapchat is the easiest platform to make content, grow their audience, and build a business.
Participants
---
Community Track
Long Live Laughter
Duration: 1 hour
Location: The On Air Stage
Saturday, June 24
1:00 pm - 2:00 pm
Featuring: Markell Washington, CalebCity, Dtay Known and more
Join this panel of comedic geniuses as they discuss how they incorporate their sense of humor into their content, breaking up the mundanity of every-day life with razor-sharp wit and relatable anecdotes. Learn how these ultra-funny creators keep their communities entertained with their unique blend of charisma, knack for storytelling, and captivating on-camera presence.
Participants
---
Community Track
Night of Awesome
Duration: 2 hours
Location: Arena
Saturday, June 24
5:30 pm - 7:30 pm
Featuring: Lauren Ashley Beck, Michelle Khare, Lewberger and more
The night of all the things you love about VidCon. Witness the weird, the wonderful, and the just plain outrageous in this night full of laughs, music, and big reveals with your favorite creators. Join us at the VidCon Arena Stage Saturday evening for a grand finale of VidCon 2023 you won't want to miss!
Participants
---