Brother of color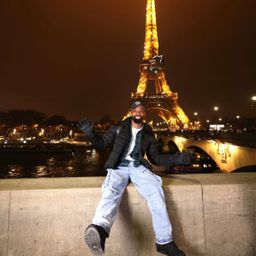 Paris Kinsey is an American entrepreneur well known as Brother of Color and Black Luigi. He is also a US Navy personnel as well as a social media influencer, and a content creator who rose to fame for creating humorous videos with his siblings and posting them on TikTok and Instagram. Moreover, he has landed partnerships with numerous brands including Terra chips, Heinz ketchup, Bang energy, McDonald's, and Blow Pops. He is also a fitness enthusiast who promotes his healthy lifestyle on his social media accounts.
Community Track
The Art of Finding the Funny
Duration: 1 hour
Location: Discover Stage Presented by Wondershare
Friday, June 23
4:00 pm - 5:00 pm
Featuring: Brother of color, KeemoKazi, Kallmekris and more
With humor, satire, silliness, and sometimes even social commentary, comedy creators bring a much-needed dose of laughter to an often too-serious world. During this panel, you'll have the opportunity to learn about their creative process and how they put their comedic spin on everyday, relatable topics.
Participants
---
Community Track
My Culture, My Comedy
Duration: 1 hour
Location: Creative Lab Stage
Saturday, June 24
2:30 pm - 3:30 pm
Featuring: Jeenie Weenie, Sheena Melwani, Jesus Nalgas and more
These comedic creators have built their loyal following by incorporating their culture into their art. Listen in as they unpack how being relatable, authentic, and embracing what makes them unique has helped shape their successful careers.
Participants
---