AngryReactions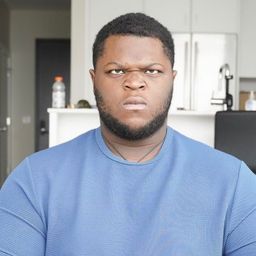 Oneya, aka AngryReactions, is a massive digital creator boasting over 30 million followers across TikTok, Instagram and YouTube. He's collaborated with the internet's biggest creators and is actively releasing music.
Community Track
I Did THAT!
Duration: 1 hour
Location: Amplify Stage
Friday, June 23
1:00 pm - 2:00 pm
Featuring: PENG PENG, Zach and Pat Valentine (Valentine Brothers), Alicia Mccarvell and more
These creators have accomplished so much, but that doesn't mean that they didn't encounter some haters along the way. This inspiring group of creators will be discussing how they turned moments where people tried to bring them down, into opportunities that led to new heights
Participants
---
Community Track
The Rest of the Story
Duration: 1 hour
Location: Amplify Stage
Friday, June 23
2:30 pm - 3:30 pm
Featuring: Kat Blaque, AngryReactions, Keith Lee and more
News over the past three years has given the public the hard truth of what it's like to exist while being Black. Plus, social media is further pulling back the curtain, providing more visibility than ever into these social issues. Can this increase in public awareness become a catalyst for change? These creators are coming together to have an important conversation about how this media coverage has affected the content they make — and how non-Black allies, whether they are fans or creators, can be an effective force of change in the real world.
Participants
---
Community Track
Festival Dance Party: Global Bangers
Duration: 2 hours 30 minutes
Location: Festival Stage
Saturday, June 24
7:00 pm - 9:30 pm
Featuring: AngryReactions, AtomicMari, Charlie Curtis-Beard
Destination dance party: toss it back with Latin, K-Pop, and Afro-Caribbean beats. Flash your personality with bold and colorful looks that align with your fandom. Featuring special performances by Charlie Curtis-Beard and Oneya Johnson.
Participants
---