Casual Geographic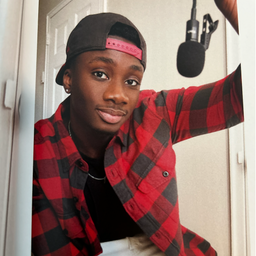 When the pandemic hit, Mamadou was working as an environmental science field technician. Like many in lockdown, he downloaded TikTok on April 15th to keep himself amused. The next day, Mamadou was laid off and one day later, 25-year-old Jersey native posted his first video. Two months later, he posted his first animal video, garnering him 100,000 followers in two weeks. From there, he began aggressively putting out as many as four comedic AnimalTok videos a day, his favorite being the moose, orca, and cassowary. On July 28th, a little more than three months after downloading the app out of boredom, he hit the sacred one million followers mark. Mamadou's consistency helped expand his platform. By September 8th, he reached 2 million followers, which he doubled to 4 million just after the New Year's. That was also around the time he began a YouTube channel with compilations of many of his most popular short-form videos. He is now close to hitting 16 million followers (and counting). With the release of his book, 100 Animals That Can F******* End You, and its upcoming spin-off calendar, Mamadou continues to share his passion for animals in mediums that are accessible to all.
Community Track
Get Smart
Duration: 1 hour
Location: Spotlight Stage
Friday, June 23
4:00 pm - 5:00 pm
Featuring: sidneyraz, Renegade Science Teacher, The Truth Doctor and more
At the intersection of entertainment and education, these creators aim to teach you something new with almost every upload! Join these brilliant minds as they break down the process of delivering lessons that make us a little smarter every day.
Participants
---
Community Track
My Culture, My Comedy
Duration: 1 hour
Location: Creative Lab Stage
Saturday, June 24
2:30 pm - 3:30 pm
Featuring: Jeenie Weenie, Sheena Melwani, Jesus Nalgas and more
These comedic creators have built their loyal following by incorporating their culture into their art. Listen in as they unpack how being relatable, authentic, and embracing what makes them unique has helped shape their successful careers.
Participants
---