CG5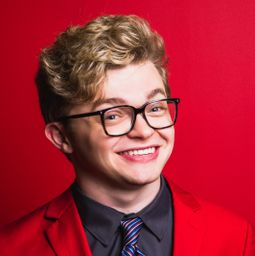 Charlie Green is a prolific singer/songwriter and music producer from Arizona. CG5 has an impressive organic viral following and is well known for his popular YouTube channel which touts over 3.8 Million subscribers. His channel has obtained over 1 BILLION views making CG5 one of the platform's leading music creators.
Community Track
Please Don't Stop the Music
Duration: 1 hour
Location: Creative Lab Stage
Friday, June 23
11:30 am - 12:30 pm
Featuring: Kyle Exum, Bryce Xavier, Sheena Melwani and more
Behind every viral dance video and trending song, there is a musician embracing the power of social platforms to spread their art and find their audience. In this session, tune in to hear how your favorite musical creators carved out a space for themselves not only on the internet, but in the world of music as a whole.
Participants
---
Community Track
Night of Awesome
Duration: 2 hours
Location: Arena
Saturday, June 24
5:30 pm - 7:30 pm
Featuring: Lauren Ashley Beck, Michelle Khare, Lewberger and more
The night of all the things you love about VidCon. Witness the weird, the wonderful, and the just plain outrageous in this night full of laughs, music, and big reveals with your favorite creators. Join us at the VidCon Arena Stage Saturday evening for a grand finale of VidCon 2023 you won't want to miss!
Participants
---