Savanah Moss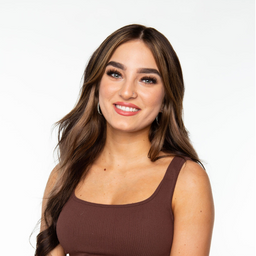 Savanah Moss is an actress/writer/creator who exploded onto the TikTok scene with her one of a kind fever dreams content mixed with her own style of unique and hilarious comedy. Her skits have continued to transform into various verticals that takes on relatable situations. She is frequently collaborating with top brands and is looking to build out her presence on Youtube and Instagram as well as further her burgeoning acting/modeling careers. She has also starred in several short films and recently booked a couple independent features that will shoot later this year. She is an incredibly gifted content creator who is constantly perfecting her craft and brining smiles to her loyal fanbase
Community Track
The Come Up
Duration: 1 hour
Location: Amplify Stage
Thursday, June 22
5:30 pm - 6:30 pm
Featuring: Skully God (@skullygodd), KING VADER, Victoria Browne and more
A creator's rise to fame can seem like an overnight success story; one day they are virtually unknown, the next the algorithm is working hard to make sure you won't forget their name. These creators are here to highlight all the hard work that comes before the followers and how they stayed inspired to keep creating when they still had a small audience.
Participants
---
Community Track
Look Mom, I'm on TV!
Duration: 1 hour
Location: The On Air Stage
Saturday, June 24
2:30 pm - 3:30 pm
Featuring: Adam Rose, GiaNina, Savanah Moss and more
These creators have taken their talents from phone screen to silver screen! Tune in to learn about their experiences starring in TV and movies, hear stories from the various sets they've worked on, and find out what it's like to branch out into traditional media.
Participants
---