Andrea Botez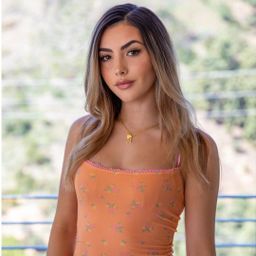 Considered as some of the most recognizable faces in chess, Alexandra and Andrea Botez are paving the way for women in the sport. As top competitors and content creators, the Botez sisters are true visionaries through their development of original content series, new IP ventures, and growth strategy through collaboration across platforms and talent. As the timeless game becomes more mainstream, they have been at the forefront of growth, awareness, and inclusion through their collective 5 million followers. The sisters' entrepreneurial spirit has led them to develop and sell an original travel show, Botez Abroad, to Twitch Originals which follows the sisters around the world as they challenge dynamic chess players and explore each city. Botez Abroad reached over 20 million views and 36,000 live stream concurrents. In 2021, the sisters joined the top esports and entertainment organization, Team Envy, now rebranded as OpTic. They have worked with brands such as Amazon, Spotify, American Eagle, Coinbase, Urban Decay, Cash App, AT&T, Tinder, and Chess.com, among others.
Community Track
Square Up: A Speed Chess Tournament
Duration: 1 hour
Location: Discover Stage Presented by Wondershare
Saturday, June 24
10:00 am - 11:00 am
Featuring: Alexandra Botez, Michelle Khare, Ludwig and more
Chess is our football. Come see these creators face off in this intense game of wits and strategy, and help us crown the checkmate champion. With limited time for players to consider each move, this game of speed chess is sure to keep you on the edge of your seat!
Participants
---
Community Track
The Lowdown on The Throwdown
Duration: 1 hour
Location: Trending Stage presented by Ruby Gillman, Teenage Kraken
Saturday, June 24
1:00 pm - 2:00 pm
Featuring: Michelle Khare, Ludwig, Alex Wassabi and more
It's the trend you never saw coming — influencer boxing! Ushering in new fans and creating more buzz around the sport, this crossover already appears to be a great success. Is this a clever marketing tactic or the next era of boxing? Join us to discuss!
Participants
---