Sylvie Esmundo
Global E-Commerce Leader - TikTok Shop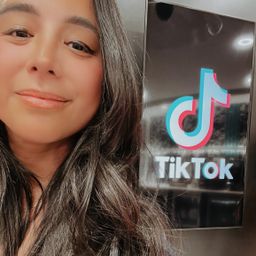 Sylvie is a Global Commerce Leader for TikTok and an OG Creator before the titles of "Influencer" and "Creator" existed. She is product and content strategist with 20 years of experience building, growing, and innovating for global brands and creators. Sylvie specializes in social media, creator marketing, affiliate marketing, trend forecasting, product marketing, merchandising, AI, personalization, and new product experiences across technology, media, and commerce. Sylvie's career experiences include Meta, Williams Sonoma, ShopStyle, POPSUGAR, Gap, amongst other global brands. Sylvie lives in the San Francisco Bay Area with her family and loves tennis, dancing, beach days, game nights, live music, vintage bookshops, Mario Kart, and Halo Halo (IYKYK).
Creator Track
How to Turn Likes into Buys as a TikTok Shop Creator
Duration: 45 minutes
Location: Room 211AB
Friday, June 23
11:00 am - 11:45 am
Featuring: Sylvie Esmundo, Ginger Ladd, Josh Nasar and more
Sponsored. Join top e-commerce creators in this session sponsored by TikTok Shop for a discussion on creating successful partnerships and campaigns that benefit both creators and brands. Learn how to create engaging content, negotiate partnerships, and measure campaign success on the platform.
Participants
---