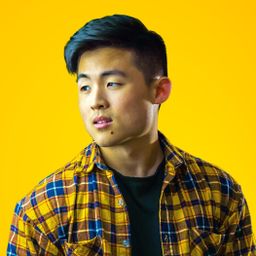 Jensen Tung is a filmmaker and entrepreneur based in Vancouver, Canada. With a focus on entrepreneurship, personal finance, and self-improvement, Jensen's videos combine cinematic storytelling with creative ideas to educate and inspire his audience. He currently has 340K+ subscribers on YouTube and 950K+ followers on TikTok. Outside of content creation, Jensen runs several successful businesses in social media marketing, Web 3.0, and real estate.
Creator Track
How to Use AI in the New Era of Video Creativity
Duration: 45 minutes
Location: Room 211AB
Friday, June 23
10:00 am - 10:45 am
Featuring: Nichlmao, Jensen Tung
Sponsored. Don't want to be left behind in the rapidly evolving world of creators? Leverage AI as the new era emerges. Join us with Nichlmao and Jensen to learn about their content creation journey using AI within 40 minutes — from boosting creativity and productivity to choosing the right tools. We will also showcase Filmora's powerful features. Don't miss out on this chance to elevate your content and stay ahead!
Participants
---