Pili Tanuvasa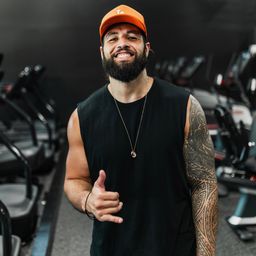 Pili Tanuvasa is a former football player who has transitioned into a successful career as a personal trainer and online influencer. He has a strong focus on fitness and wellness in his content but also works side by side with his partner, Drew Afualo to battle misogynistic content. His fans look up to him as a source of inspiration and motivation in their own fitness journeys.
Community Track
The Lowdown on The Throwdown
Duration: 1 hour
Location: Trending Stage presented by Ruby Gillman, Teenage Kraken
Saturday, June 24
1:00 pm - 2:00 pm
Featuring: Michelle Khare, Ludwig, Alex Wassabi and more
It's the trend you never saw coming — influencer boxing! Ushering in new fans and creating more buzz around the sport, this crossover already appears to be a great success. Is this a clever marketing tactic or the next era of boxing? Join us to discuss!
Participants
---
Community Track
Detoxifying the Internet
Duration: 1 hour
Location: Amplify Stage
Saturday, June 24
4:00 pm - 5:00 pm
Featuring: Carter Kench, Reif Harrison, De'Marcus Shawn (artbydemarcusshawn) and more
With the surge of content promoting ideals rooted in toxic masculinity, it's time for an important conversation about how we can combat the effects of this trend. In this panel moderated by Pili Tanuvasa, creators who identify as men will come together to discuss the ways in which they use their content to challenge toxic masculinity, encourage healthy behaviors, and inspire positive change among their young viewers.
Participants
---