Brendan Aker | the [pH]ix
Founder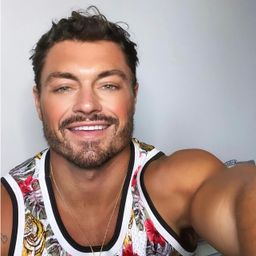 Brendan is the founder of the [pH]ix, a vegan and cruelty-free skincare brand that was born out of his mother's battle with Breast Cancer and his personal struggles with severe rosacea. Brendan spent countless hours speaking with chemists and dermatologists to find the perfect ingredients that were both effective and gentle on his mother's radiation-ridden skin.

Through his own experiences, Brendan created a brand that educates consumers and simplifies the skincare world with well-researched products that work for all skin types. He wanted to help others find their own [pH]ix for their various skin concerns and shake up the predatory and convoluted market. The [pH]ix is not just a skincare brand, it is a community that encourages engagement and feedback from its customers.

Aside from his work with the [pH]ix, Brendan works full-time in Martech at Jebbit, loves to travel, hit the beach with friends, and even enjoys making cringey, shirtless TikTok videos. But above all, he remains passionate about his brand's mission and donates 10% of all proceeds towards breast cancer research.
Creator Track
How to Turn Likes into Buys as a TikTok Shop Creator
Duration: 45 minutes
Location: Room 211AB
Friday, June 23
11:00 am - 11:45 am
Featuring: Sylvie Esmundo, Ginger Ladd, Josh Nasar and more
Sponsored. Join top e-commerce creators in this session sponsored by TikTok Shop for a discussion on creating successful partnerships and campaigns that benefit both creators and brands. Learn how to create engaging content, negotiate partnerships, and measure campaign success on the platform.
Participants
---