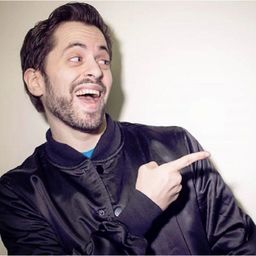 Most known for co-creating Smosh Games in 2012, Matt Sohinki, otherwise known simply as Sohinki, has been creating gaming content on YouTube since 2010. His most recent endeavor is a podcast with original Smosh Games cast Mari Takahashi, Dave Moss, and Joshua Ovenshire called OGSoG, where the four can also be seen playing boardgames and causing general mayhem online.
Community Track
Masters Without A Script
Duration: 1 hour
Location: Creative Lab Stage
Saturday, June 24
4:00 pm - 5:00 pm
Featuring: Hayden Hillier-Smith, Michelle Khare, Jovenshire and more
In the crowded digital space, these creators know how to stand out using unscripted content to make authentic connections with their audience. Learn how they shape their videos, from concept to completion.
Participants
---