Ice Cream Sandwich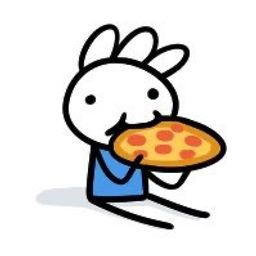 Andy (aka: Ice Cream Sandwich), is a creator and writer specializing in cartoon comedy. He initially developed a cult following for his minimalistic art style and sharp humor on Tumblr, but he's best known for his YouTube channel, "Ice Cream Sandwich", which has accumulated 1M+ subscribers and 47M+ views with just a handful of videos, and consistently maintains a VPV30 of over 1M views. Dedicated to his internet community of fans, he recently released a line of merchandise a plushies, and his current focus is scaling his content production into new formats and additional platforms.
Community Track
Who's That Pokémon?!
Duration: 30 minutes
Location: Festival Stage
Friday, June 23
10:30 am - 11:00 am
Featuring: cuptoast, The Odd 1s Out, Haminations and more
Tune in for the ultimate animator showdown! Watch your favorite artists duke it out as they try to guess and draw Pokémon from memory!
Participants
---
Community Track
Let's Get Animated!
Duration: 1 hour
Location: Discover Stage Presented by Wondershare
Friday, June 23
1:00 pm - 2:00 pm
Featuring: Rebecca Parham (Let Me Explain Studios), King Science, Haminations and more
Drop by to get a glimpse into the lives of your favorite animators! They'll discuss their favorite tools and techniques, how they bring concepts to life, how they write captivating and entertaining stories, and more during this fun and informative panel.
Participants
---