The Odd 1s Out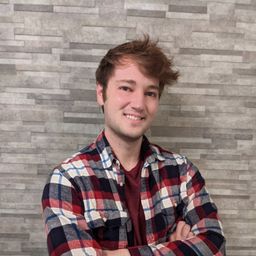 James Rallison is YouTube's most popular storytime animator with over 18.5 million subs. He also just recently released his first Netflix show named Oddballs!
Community Track
Who's That Pokémon?!
Duration: 30 minutes
Location: Festival Stage
Friday, June 23
10:30 am - 11:00 am
Featuring: cuptoast, The Odd 1s Out, Haminations and more
Tune in for the ultimate animator showdown! Watch your favorite artists duke it out as they try to guess and draw Pokémon from memory!
Participants
---
Community Track
Gamers vs Animators
Duration: 1 hour
Location: Trending Stage presented by Ruby Gillman, Teenage Kraken
Saturday, June 24
4:00 pm - 5:00 pm
Featuring: BoomerNA, King Science, Tubbo and more
Whether they're quick-with-their-keyboard gamers or smooth-with-a-storyboard animators, it's all hands on deck when these creators face off in a showdown of the skills. The name of the game? Not even they know! Strap in for a surprise and get ready for the head-to-head you didn't know you needed in your life.
Participants
---