Alyson Stoner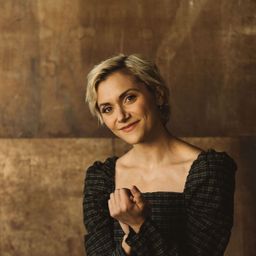 Alyson Stoner is an actress, author, global speaker, and the founder of Movement Genius, a mental health platform that makes it easy to manage stress and anxiety in the moment. Alyson has over 5 million followers and has led programming for the United Nations, World Economic Forum, World Health Organization, WE Day, MindValley, Al Gore's 24-Hours of Reality, and Los Angeles LGBT Center. During her childhood years, Alyson performed in 200+ films, TV shows, and tours, including Disney Channel's "Camp Rock" & "Phineas & Ferb" and film franchises "Step Up" & "Cheaper by the Dozen." She remains active in the voiceover world and can be heard in "The Incredibles 2," Amazon's "Pete the Cat", "Lego Batman", WB's "Young Justice", and Nickelodeon's "Loud House".
Community Track
Surviving the Spotlight
Duration: 1 hour
Location: Amplify Stage
Thursday, June 22
4:00 pm - 5:00 pm
Featuring: Christy Carlson Romano, Alyson Stoner, Kira Kosarin and more
It's no secret that childhood stardom can be a heavy burden to bear. While celebrities may appear to lead luxurious lives, the pressure, criticism, and lack of privacy can be overwhelming, particularly for a young person. In this session, creators will reflect on their time in the spotlight and their experiences navigating adulthood.
Participants
---
Community Track
Shake it Up with Movement Genius
Duration: 30 minutes
Location: Festival Stage
Friday, June 23
9:30 am - 10:00 am
Featuring: Alyson Stoner, Merrick Hanna, Studio Jibby
Kick off your morning at VidCon with these literal movers and shakers. Get ready to dance like no one's watching — this dance party will elevate your mood (and your heart rate) to get you pumped up and prepared for your day!
Participants
---