Jarvis Johnson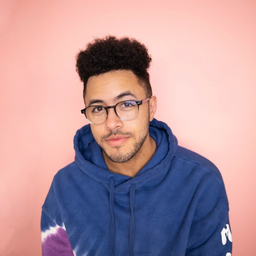 Jarvis Johnson, recently named to Forbes "30 Under 30", is a software engineer (Patreon, Yelp) turned YouTube comedian obsessed with all things internet. From investigating misinformation content farms to revisiting the cheesy Disney movies that defined his childhood, Jarvis's commentary videos examine the weird corners of digital and pop culture through a comedic lens, while encouraging us to keep a critical eye on the media we consume. Within his own community, he's stepped forward as a mentor to burgeoning creators both within and outside of his genre and has also brought together well-known creators on the platform to discuss the importance of mental health and emotional transparency through his comedy podcast Sad Boyz.
Community Track
Creative Commentary
Duration: 1 hour
Location: Discover Stage Presented by Wondershare
Thursday, June 22
4:00 pm - 5:00 pm
Featuring: Danny Gonzalez, Kurtis Conner, Eddy Burback and more
Join your favorite commentary creators to learn more about their process! How do they choose their topics? Is there a strategy behind when each video is released? What makes their approach to a subject unique, allowing them to stand out from others in the commentary space? Get answers to these questions and more in this fun and informative panel!
Participants
---
Community Track
The Lowdown on The Throwdown
Duration: 1 hour
Location: Trending Stage presented by Ruby Gillman, Teenage Kraken
Saturday, June 24
1:00 pm - 2:00 pm
Featuring: Michelle Khare, Ludwig, Alex Wassabi and more
It's the trend you never saw coming — influencer boxing! Ushering in new fans and creating more buzz around the sport, this crossover already appears to be a great success. Is this a clever marketing tactic or the next era of boxing? Join us to discuss!
Participants
---