GamingMermaid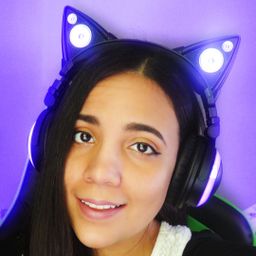 GamingMermaid is a gaming channel with a bigger purpose, with an aim to be a positive role model for younger generations and provide a welcoming community where people can feel they belong to, no matter who they are!
Community Track
Blocks & Beyond
Duration: 1 hour
Location: Community Mainstage - Hall F
Saturday, September 30
4:00 pm - 5:00 pm
Featuring: GamingMermaid, Wallibear, BoomerNA and more
Attention all blocky adventurers and pixel pioneers…this session is for you! Tune in as these creators discuss the magical world of Minecraft — where players are limited only by their own imagination — and how they used the power of play to build flourishing digital communities.
Participants
---
Community Track
Hometown Pride: VidCon Baltimore Closing Show
Duration: 45 minutes
Location: Community Mainstage - Hall F
Sunday, October 1
5:30 pm - 6:15 pm
Featuring: Kaelyn Kastle, MegaGoneFree, Slice N Rice and more
You won't want to miss the grand finale of VidCon Baltimore! Tune in for show-stopping performances by creators repping their hometowns of Baltimore and beyond!
Participants
---