The McFarlands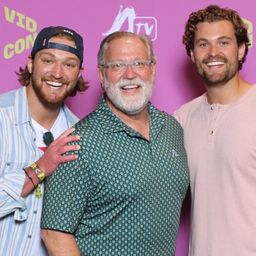 The McFarlands are a family of five from Louisville, KY who have harnessed the power of TikTok, Instagram, and YouTube to let the outside world take a glimpse into their outrageously comical lives. They take pride in including the entire family in their wide variety of cinematic, skit-comedy videos, making their content easily recognizable and appreciated by viewers of all ages. The McFarlands have been featured on media outlets such as Good Morning America, Time, Wall Street Journal, & USA Today.
Community Track
Crown the Creators: Internet IQ
Duration: 1 hour
Location: Community Mainstage - Hall F
Saturday, September 30
10:00 am - 11:00 am
Featuring: Basement Gang (Kadeem), Basement Gang (Nate James), Basement Gang (Nick) and more
TikTok Sounds for 200! What is..."bombastic side eye"? Watch these two creator teams show off their internet intellect during VidCon's take on the classic game show Jeopardy! Which team will claim the victory? Find out during this kick-off session of the first-ever Crown the Creators Tournament!
Participants
---
Community Track
Family Ties
Duration: 1 hour
Location: Room 331/332
Saturday, September 30
2:30 pm - 3:30 pm
Featuring: The McFarlands, Dadlifejason, Merrell Twins and more
Explore the intricacies of creating content alongside family members, and the effects of this dynamic on the personal and professional lives of these creators. Discover their approaches to distinguishing work hours from leisure time, and how familial connections contribute to their collaborative efforts.
Participants
---