Chadio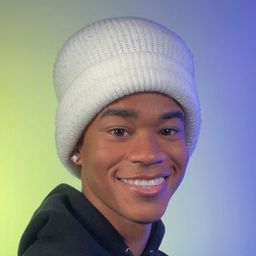 Chadio is a famous TikTok star and Instagram comedian from the United States. He often posts comedy content and is known for his amazing, comedic, bubbly personality. He is also popular for his eye-catching and hilarious Snapchat pictures and videos. He has a huge and engaged fanbase. He is among one of the most-trending personalities across social media.
Community Track
Creating Communities
Duration: 1 hour
Location: Room 331/332
Saturday, September 30
11:30 am - 12:30 pm
Featuring: Tee Noir, Chadio, Gianna Marie and more
Now more than ever, we can connect with others who share our interests, passions, and views. These dynamic creators will have an uplifting discussion about how they've used the things that make them unique to create communities that provide welcoming, safe spaces for their fans. Find out what motivated them to build these spaces, why these communities are valuable, and their advice for future creators who wish to do the same.
Participants
---
Community Track
If You Can Gaze Into The Future
Duration: 1 hour
Location: Room 336
Sunday, October 1
10:00 am - 11:00 am
Featuring: Chadio, YUNG ASTROO, Caleb Simpson and more
You might think content creation is a breeze! But where are we headed next? What will the future of content creation and social media look like, and how can both established and emerging creators keep up? Tune in to hear how these creators are tackling new trends, maintaining viewership, and navigating the ever-changing digital landscape.
Participants
---
Community Track
I'm Just Being Me: Embracing Authenticity Online
Duration: 1 hour
Location: Room 331/332
Sunday, October 1
5:30 pm - 6:30 pm
Featuring: La'Ron, Griffin Maxwell Brooks, Sara Nahusenay and more
A creator's uniqueness is their superpower online. While some creators have always been comfortable showing their true selves to their audience, others have had to grow accustomed to being in front of the camera. Join us as these creators discuss how authenticity can create opportunities, helping to foster trust within their digital community.
Participants
---