La'Ron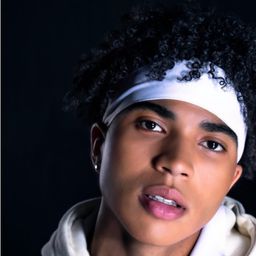 Hailing from Mississippi, La'Ron is a singer, actor and content creator who made his start in entertainment at the age of 10. At the age of 18, La'Ron started his tiktok series "Are You Smarter than a Preschooler" where he interviews the children that attend his family's daycare. La'Ron's videos had expanded from kids to celebrities where he interviewed people such as Taraji P. Henson, Snoop Dogg, Tyga, and many more. In 2022 La'Ron was named one of Forbes Top Creators and has amassed over 9.5 million followers. La'Ron has made appearances on shows such as Wild N Out, Steve Harvey and a role in Lena Waithe's BET show, Twenties. La'Ron is now working on music and has produced an original Snapchat Reality show called La'Ron in a Million.
Community Track
VidCon Evening Show: "Yes, and..."
Duration: 1 hour 30 minutes
Location: Community Mainstage - Hall F
Saturday, September 30
6:30 pm - 8:00 pm
Featuring: Basement Gang (Kadeem), Basement Gang (Nate James), Basement Gang (Nick) and more
Saturday culminates in a high energy variety show with performances from your favorite creators. Music, dance, comedy and...well, you'll just have to be there to find out.
Participants
---
Community Track
I'm Just Being Me: Embracing Authenticity Online
Duration: 1 hour
Location: Room 331/332
Sunday, October 1
5:30 pm - 6:30 pm
Featuring: La'Ron, Griffin Maxwell Brooks, Sara Nahusenay and more
A creator's uniqueness is their superpower online. While some creators have always been comfortable showing their true selves to their audience, others have had to grow accustomed to being in front of the camera. Join us as these creators discuss how authenticity can create opportunities, helping to foster trust within their digital community.
Participants
---