Dadlifejason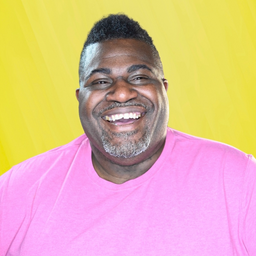 Dadlifejason creates content telling the ongoing story of his diverse family from a mindful and relatable perspective. He often connects thoughtful and uplifting messages through music with his talkbox as well as dropping daily messages that uplift and encourage. Everyone is included and welcome to share as a part of Dadlifejason's family!
Community Track
Nixing Negativity
Duration: 1 hour
Location: Room 337/338
Saturday, September 30
1:00 pm - 2:00 pm
Featuring: Natalie Wynn, Dadlifejason, Shiadanni and more
In this panel, the spotlight is on cyberbullying and mental health as creators gather to delve into their personal experiences. From examining the impact of adverse comments to sharing their strategies for resilience, the discussion will help you learn how to foster a more positive mindset as you navigate the digital space.
Participants
---
Community Track
Family Ties
Duration: 1 hour
Location: Room 331/332
Saturday, September 30
2:30 pm - 3:30 pm
Featuring: The McFarlands, Dadlifejason, Merrell Twins and more
Explore the intricacies of creating content alongside family members, and the effects of this dynamic on the personal and professional lives of these creators. Discover their approaches to distinguishing work hours from leisure time, and how familial connections contribute to their collaborative efforts.
Participants
---
Community Track
OK Boomer: The Next Generation of Mental Health Advocacy
Duration: 1 hour
Location: Room 331/332
Sunday, October 1
11:30 am - 12:30 pm
Featuring: Dadlifejason, Anthpo, QueenKhamyra and more
Delve into the world behind the camera as creators share their stories of navigating mental health challenges while producing engaging content. This session explores the intersection of creativity, vulnerability, and self-care, offering insights into maintaining balance and promoting positive discussions about well-being. Learn more about how these creators are reshaping conversations and rewriting the narrative around mental health while creating a safe space for viewers to share their experiences.
Participants
---