Casual Geographic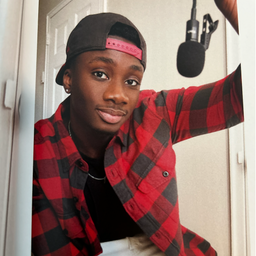 When the pandemic hit, Mamadou was working as an environmental science field technician. Like many in lockdown, he downloaded TikTok on April 15th to keep himself amused. The next day, Mamadou was laid off and one day later, 25-year-old Jersey native posted his first video. Two months later, he posted his first animal video, garnering him 100,000 followers in two weeks. From there, he began aggressively putting out as many as four comedic AnimalTok videos a day, his favorite being the moose, orca, and cassowary. On July 28th, a little more than three months after downloading the app out of boredom, he hit the sacred one million followers mark. Mamadou's consistency helped expand his platform. By September 8th, he reached 2 million followers, which he doubled to 4 million just after the New Year's. That was also around the time he began a YouTube channel with compilations of many of his most popular short-form videos. He is now close to hitting 16 million followers (and counting). With the release of his book, 100 Animals That Can F******* End You, and its upcoming spin-off calendar, Mamadou continues to share his passion for animals in mediums that are accessible to all.
Industry Track
Using Reach to Teach: The Rise of "Edutainers"
Duration: 40 minutes
Location: Room 331/332
Friday, September 29
10:50 am - 11:30 am
Featuring: Jasmine Enberg, Erin McGoff (AdviceWithErin), Casual Geographic and more
There is a growing cohort of creator-educators who are sharing their unique passions, knowledge, and expertise with loyal and engaged audiences. Whether career advice, financial literacy, creative and technical skills, or even niche passions like knitting, robotics, astronomy, and more, these creators are using their reach to teach via snackable content that's easy to digest. Their deeply engaged communities also open enormous opportunities for brands to authentically connect with aligned products and services. Hear from leading edutainers and their partners about the growing space.
Participants
---
Community Track
Crown the Creators: Brains vs Funny Bones
Duration: 1 hour
Location: Room 339-342
Saturday, September 30
4:00 pm - 5:00 pm
Featuring: Doctor Mike, sidneyraz, Casual Geographic and more
Survey says… these creators are about to feud it out! Educational powerhouses will face off against comedic titans in VidCon's version of Family Feud!
Participants
---
Community Track
Teach Me Something New
Duration: 1 hour
Location: Room 331/332
Sunday, October 1
2:30 pm - 3:30 pm
Featuring: Astro Alexandra, Doctor Mike, Casual Geographic and more
These creators have a gift for bridging the gap between education and entertainment. Find out how they keep their audience engaged by sharing important information in fun and digestible ways. Drop in to learn something new, and stick around to the end to hear each creator's favorite fun fact!
Participants
---
Community Track
Hometown Pride: VidCon Baltimore Closing Show
Duration: 45 minutes
Location: Community Mainstage - Hall F
Sunday, October 1
5:30 pm - 6:15 pm
Featuring: Kaelyn Kastle, MegaGoneFree, Slice N Rice and more
You won't want to miss the grand finale of VidCon Baltimore! Tune in for show-stopping performances by creators repping their hometowns of Baltimore and beyond!
Participants
---