BoomerNA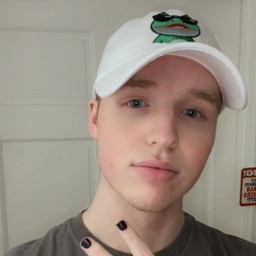 BoomerNA is a Minecraft/Variety Streamer and YouTuber known for his loud personality and supportive community. He'll be L Dancing his way to VidCon 2023!
Community Track
Blocks & Beyond
Duration: 1 hour
Location: Community Mainstage - Hall F
Saturday, September 30
4:00 pm - 5:00 pm
Featuring: GamingMermaid, Wallibear, BoomerNA and more
Attention all blocky adventurers and pixel pioneers…this session is for you! Tune in as these creators discuss the magical world of Minecraft — where players are limited only by their own imagination — and how they used the power of play to build flourishing digital communities.
Participants
---
Community Track
Crown the Creators: Spit Take!
Duration: 1 hour
Location: Room 339-342
Sunday, October 1
10:00 am - 11:00 am
Featuring: LaurenZside, Yuri Lamasbella, Lee McCall (LeeThe4th) and more
Which creator has the strongest poker face? Watch as these two teams go head to head to see who is able to hold in their laughter the longest. We're serving them so crazy content to react to, so you know it's going to be a fun and funny time.
Participants
---