Horchata Soto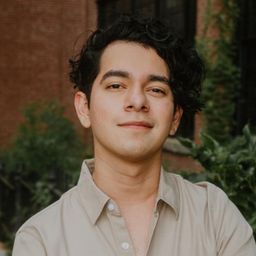 Jorge is a proud Guatemalan-American born and raised in Providence, RI. He loves creating bilingual storytimes and skits about his family, school, and experiences as a retail worker. He aims to spread laughter through universal experiences that cross cultures to show audiences just how similar we all are through comedy.
Community Track
Culture in Comedy
Duration: 1 hour
Location: Room 339-342
Sunday, October 1
4:00 pm - 5:00 pm
Featuring: Slice N Rice, Horchata Soto, Sarai Marie (saraisthreads) and more
These creators not only embrace their culture, but incorporate it into their art. This has added a layer of relatability, authenticity, and uniqueness that has helped shape their successful careers. Join them as they discuss embracing who you are, their influences and inspirations, and how their families support has played a major role.
Participants
---
Community Track
Creator to Creator: Nicolas Roman & Horchata Soto
Duration: 1 hour
Location: Room 336
Sunday, October 1
5:30 pm - 6:30 pm
Featuring: Horchata Soto, Nicolas Roman (@xtheromanempire)
These iconic duos are doing it all — from expanding their brands and businesses to consistently uploading entertaining and engaging content. Tune in as they discuss their paths to success, share their strategies, and reveal how they maintain their position at the top of the creator economy (and their fans' feeds).
Participants
---