Kalen Allen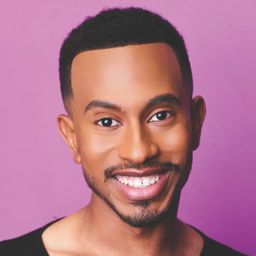 At just 26 years old, award-winning actor, producer, singer, and television personality Kalen Allen has catapulted into the mainstream media, reaching millions of people worldwide across his social media platforms and through his content online. Discovered in 2018 by renowned talk show host Ellen DeGeneres, Allen first made a name for himself through his hilarious "Kalen Reacts" videos, giving colorful and witty commentary on culinary concoctions online. One of these videos caught Ellen's attention, and after appearing on the show, Ellen knew she had found something special in Allen. She offered him an opportunity to collaborate and produce content for her digital platforms.
Industry Track
Stream to Mainstream: How Creators Are Changing the Face of Entertainment
Duration: 25 minutes
Location: Industry Mainstage
Friday, September 29
2:20 pm - 2:45 pm
Featuring: Kalen Allen, Grace Wells, Bernie Su
Digitally native creators are forging new paths, with careers that simultaneously span social media and more traditional forms of entertainment including film, television, and print media. No longer is digital considered a jumping off point that should be "graduated" from — today's multi-talented creators are building multi-platform careers, ultimately changing the nature of media and entertainment forever. How do these creators think holistically about the content they create, and about connecting authentically with their fans regardless of platform or context?
Additional speakers to be announced shortly.
Participants
---
Community Track
Crown the Creators: Brains vs Funny Bones
Duration: 1 hour
Location: Room 339-342
Saturday, September 30
4:00 pm - 5:00 pm
Featuring: Doctor Mike, sidneyraz, Casual Geographic and more
Survey says… these creators are about to feud it out! Educational powerhouses will face off against comedic titans in VidCon's version of Family Feud!
Participants
---
Community Track
VidCon Evening Show: "Yes, and..."
Duration: 1 hour 30 minutes
Location: Community Mainstage - Hall F
Saturday, September 30
6:30 pm - 8:00 pm
Featuring: Basement Gang (Kadeem), Basement Gang (Nate James), Basement Gang (Nick) and more
Saturday culminates in a high energy variety show with performances from your favorite creators. Music, dance, comedy and...well, you'll just have to be there to find out.
Participants
---