Kukombo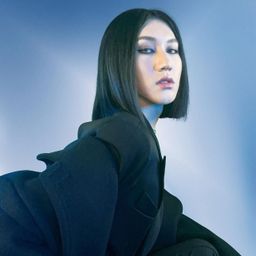 Kukombo is a Chinese-American creative based in Los Angeles and New York City with an interdisciplinary artistic background in fashion design, filmmaking (including VFX, 3D, and animation), music production, and photography. Kukombo is a versatile creator who takes his audience on immersive cinematic adventures. With his multidisciplinary talents, Kukombo is the full package, building each project from ideation to the final artistic creation.
Community Track
Cultivating Creativity
Duration: 1 hour
Location: Room 336
Saturday, September 30
1:00 pm - 2:00 pm
Featuring: Amanda Golka (Swell Entertainment), Rich Black Guy, Grace Wells and more
From professional commercials, to comedy, to gaming — these creators have done it all! Or so it seems. And yet they're always coming up with fresh, new content! How do they do it? Come hear these creators discuss how they find inspiration and keep their creative juices flowing.
Participants
---
Community Track
Life How I Live It: The Art of Lifestyle Content
Duration: 1 hour
Location: Room 337/338
Sunday, October 1
10:00 am - 11:00 am
Featuring: Molly Burke, Jess Val Ortiz, QueenKhamyra and more
Are creators really just like us? From inspirational to educational to relatable, lifestyle content offers the opportunity for creators to connect with their fans across a broad spectrum of interests and themes. Sit down with these panelists for a look at the pros and cons of sharing your life online and how this personal approach creates engaged communities.
Participants
---