LaurenZside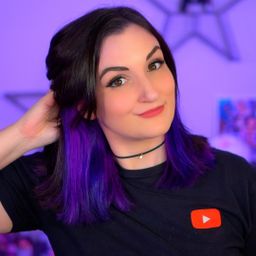 Self-proclaimed "Gaming Comedian", Lauren has gained over 7 million subscribers and over 3 billion views on her LaurenZside YouTube channel. She is best known for her gameplay commentary, reaction, and general IRL nonsense video content that focus on improv comedy, storytelling, creepiness, and being weird. She also co-hosts the Everything is Creepy Podcast, hosted the YouTube Originals show Secret Saboteurs, was nominated for both a Shorty and Streamy award in Gaming, and was interviewed by Forbes for being one of YouTube's top female gaming channels. She recently has also amassed a large following via her various short-form content on YouTube Shorts, TikTok, and Instagram Reels.
Community Track
Crown the Creators: Spit Take!
Duration: 1 hour
Location: Room 339-342
Sunday, October 1
10:00 am - 11:00 am
Featuring: LaurenZside, Yuri Lamasbella, Lee McCall (LeeThe4th) and more
Which creator has the strongest poker face? Watch as these two teams go head to head to see who is able to hold in their laughter the longest. We're serving them so crazy content to react to, so you know it's going to be a fun and funny time.
Participants
---
Community Track
LaurenZside Featured Creator Hour
Duration: 1 hour
Location: Room 337/338
Sunday, October 1
4:00 pm - 5:00 pm
Learn more about your favorite self-proclaimed "Gaming Comedian" LaurenZside! Hear about her various projects and how she turned gaming from a hobby into a hustle during this hour of interactive fun!
Participants
---
Community Track
Hometown Pride: VidCon Baltimore Closing Show
Duration: 45 minutes
Location: Community Mainstage - Hall F
Sunday, October 1
5:30 pm - 6:15 pm
Featuring: Kaelyn Kastle, MegaGoneFree, Slice N Rice and more
You won't want to miss the grand finale of VidCon Baltimore! Tune in for show-stopping performances by creators repping their hometowns of Baltimore and beyond!
Participants
---