Lee McCall (LeeThe4th)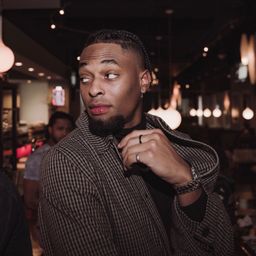 LeeThe4th has become a prominent figure in the social media world, boasting a massive following of over 15 million fans across various platforms. Lee is widely recognized for his creative and captivating TikTok video series, which features him standing next to various objects, people, and places, allowing his viewers to compare his towering height of 6'9" to some of the world's shortest and tallest people and objects. Through his engaging content style, Lee has built a loyal fanbase that eagerly awaits his next upload. His videos are not only visually entertaining but also provide an interactive element, as viewers often leave comments and he sets off to conquer their request.
Community Track
We're up Next! The Next Generation of Black Creators
Duration: 1 hour
Location: Room 337/338
Saturday, September 30
5:30 pm - 6:30 pm
Featuring: Shaelovve, MegaGoneFree, Lee McCall (LeeThe4th) and more
Just like the creators who paved the way for them, these creators aim to inspire and facilitate inclusion in the industry for their successors. In this discussion, panelists will talk about who influenced them the most and will highlight the ways they hope to energize and educate those hoping to get into the creative space.
Participants
---
Community Track
Crown the Creators: Spit Take!
Duration: 1 hour
Location: Room 339-342
Sunday, October 1
10:00 am - 11:00 am
Featuring: LaurenZside, Yuri Lamasbella, Lee McCall (LeeThe4th) and more
Which creator has the strongest poker face? Watch as these two teams go head to head to see who is able to hold in their laughter the longest. We're serving them so crazy content to react to, so you know it's going to be a fun and funny time.
Participants
---