Slice N Rice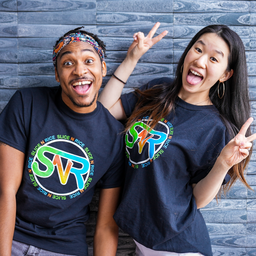 Matt and Glory, otherwise known as Slice N Rice, are a married couple that's most known for sharing their experiences together in a fun way. This includes learning about each other's culture, their journey going from boyfriend and girlfriend to husband and wife, and becoming parents of a toddler and a baby. Their goal is to inspire other couples that they can have fun in their relationships no matter what stage they are in. They do this in a variety of ways from lifestyle vlogs, to completing challenges together or surprising one another with something completely unexpected, but thoughtful ways. They hope to inspire other couples to create a life they love through genuine interactions, passion to create and most of all, having fun!
Community Track
Hustle or Hassle? Creators Cultivating Work-Life Balance
Duration: 1 hour
Location: Room 337/338
Saturday, September 30
11:30 am - 12:30 pm
Featuring: Zahra, Slice N Rice, Doctor Mike and more
Being a content creator is a dream job to many. But when your work is not confined within office walls or specific hours, it can be difficult to find a sense of work-life balance. In this panel, learn how creators prioritize healthy work habits, avoid burnout, and focus on their physical and mental health so they can continue putting out the content we all love.
Participants
---
Community Track
Culture in Comedy
Duration: 1 hour
Location: Room 339-342
Sunday, October 1
4:00 pm - 5:00 pm
Featuring: Slice N Rice, Horchata Soto, Sarai Marie (saraisthreads) and more
These creators not only embrace their culture, but incorporate it into their art. This has added a layer of relatability, authenticity, and uniqueness that has helped shape their successful careers. Join them as they discuss embracing who you are, their influences and inspirations, and how their families support has played a major role.
Participants
---
Community Track
Hometown Pride: VidCon Baltimore Closing Show
Duration: 45 minutes
Location: Community Mainstage - Hall F
Sunday, October 1
5:30 pm - 6:15 pm
Featuring: Kaelyn Kastle, MegaGoneFree, Slice N Rice and more
You won't want to miss the grand finale of VidCon Baltimore! Tune in for show-stopping performances by creators repping their hometowns of Baltimore and beyond!
Participants
---